Dog walking is enjoyed by people all over the world. It is beneficial for both the pet and the owner. However, to get the most out of this activity, it is essential to wear the right kind of clothing. This will depend mainly on the weather.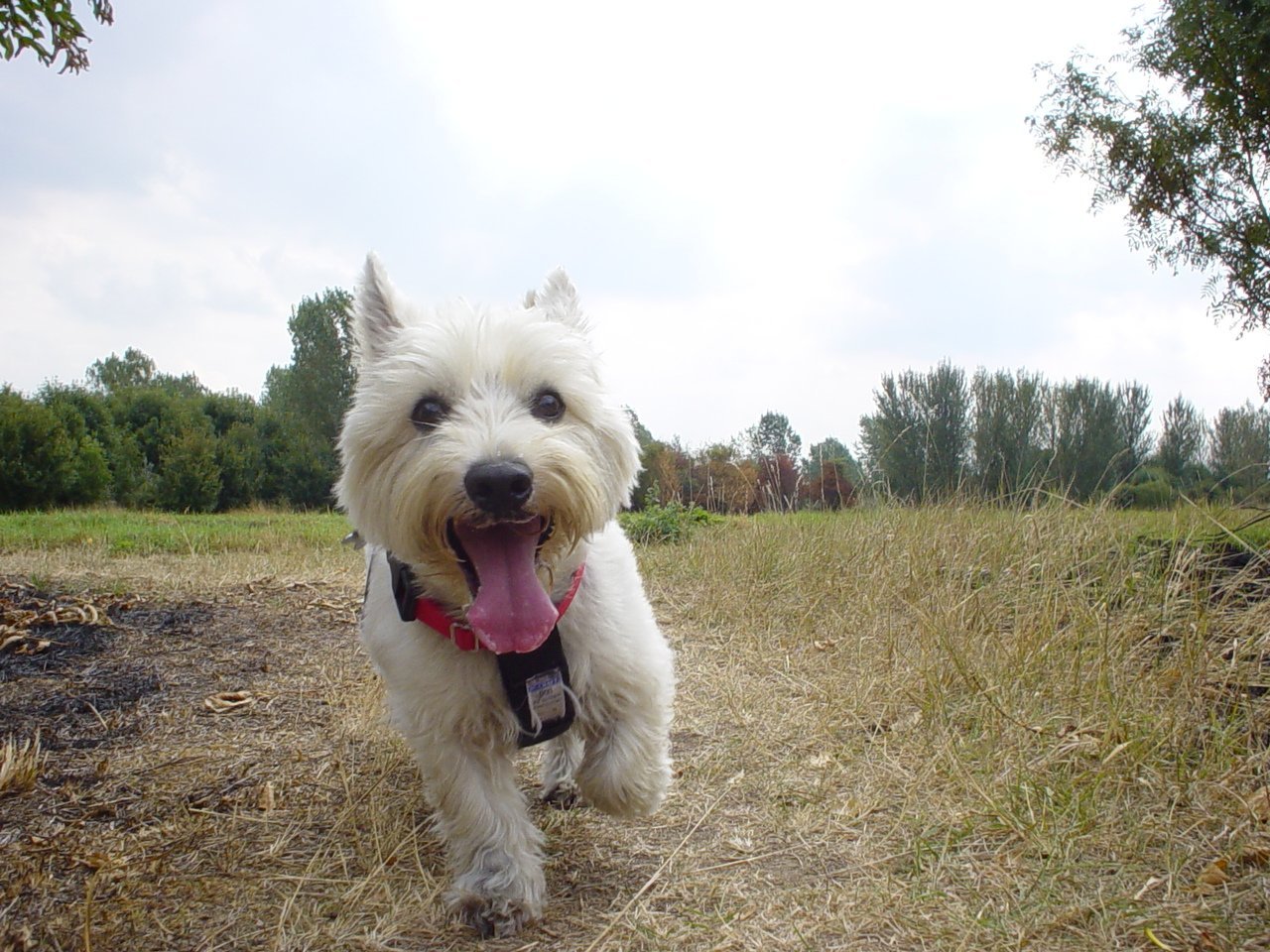 In Warm Weather
During the summer, the main danger to health will be overheating and dehydration. Keeping a bottle of water for both the dog and owner will keep them hydrated on long, hot walks. Walkers should wear loose clothes which will let in a reasonable amount of air. Uncovered areas of the body may need to have sun lotion applied to them. This will prevent painful sunburn. Many dog walkers choose to wear hats to keep their head cool and minimise the chances of developing sunstroke.
While it may seem like a good idea to wear shorts, this is not ideal for some rural areas. This is because ticks may be present in the undergrowth. Full-length trousers and high socks should stop these parasites from attaching themselves to the wearer. Dog owners need to be aware of a harmful recent disease spread by ticks bites. After walking in grassy areas, the dog needs to be examined and any ticks removed as soon as possible.
In terms of footwear, the ideal choice will depend on the terrain being walked on. One of the most recommended brands is adidas Shoes because they are very versatile. Sneakers are suitable for walking through woodland, on beaches and in urban areas. They are also stylish enough to satisfy fashion-conscious dog walkers.
In Cold and Wet Weather
Protection from the elements is critical. A hooded coat will insulate the dog walker and stop them from getting wet if it continues to rain. Depending on how low the temperature is, they may also need to wear warm gloves, scarves and hats. However, the gloves should not be too thick. This is because the walker will need to have full control of their dog lead.
Insulating socks and underclothes are sometimes worn by walkers. One issue with this is that they may become too warm if the walk is long and strenuous. It is a good idea to consider the breed of the dog. Some will need more exercise than others. People with very energetic dogs will probably find that the walk itself will warm them up enough without the aid of thermal underclothes.
A watertight boot is best for muddy ground. Dog walkers are more likely to encounter this terrain after heavy rainfall. However, if the land has become frozen and icy, then shoes with a decent grip are better. Sneakers which have non-slippery soles will prevent the wearer from falling over.