Indoor plants are always a wonderful addition to the home for their natural aesthetic, oxygen production services, and ability to liven up any space. What plant lovers and pet owners may not realize, however, is that many commonly found houseplants can potentially be toxic to dogs if they are ingested. A great way to prevent your dog from being accidentally poisoned is to know what species of plants you have at home, and whether or not they are harmful to your four-legged friends. Proper care of plants and pets alike is equally important for the health of each, so we must understand how the two interact in addition to their respective needs.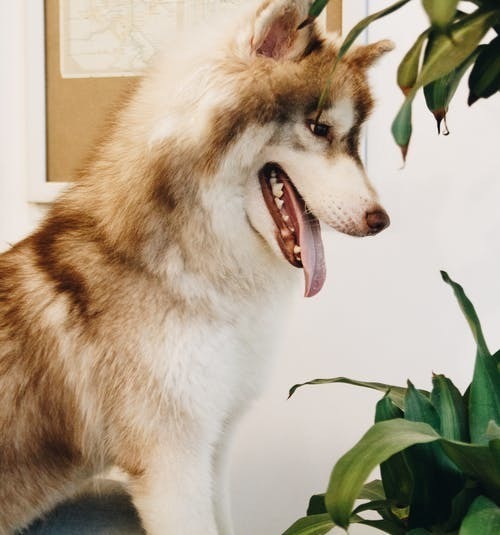 Proper Plant Identification
Similar to dog breeds, there are hundreds of different indoor plant species with names that may be confusing to remember or even pronounce. If you are unsure of how and where to begin identifying your leafy companions, don't fret! Handy plant care resources, such as Getplanta.com, simply let you submit a photo of your houseplant, then will provide you with the plant's name, its basic needs and even how to best care for it. Using the Planta app, we were able to identify a few of the most popular houseplants that you may not have known are potentially poisonous to your pooch: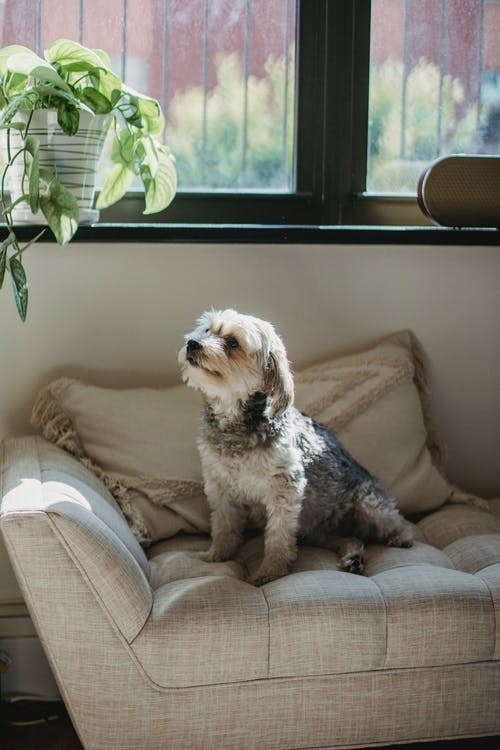 Alocasia
This intriguing tropical perennial plant is beloved for its interesting leaves, but is considered toxic as it produces insoluble calcium oxalates that can result in respiratory, intestinal and inflammatory symptoms in both dogs and cats.
Aloe Vera
While Aloe vera is known for its beneficial uses on sunburned skin and even as a dietary supplement, it is surprisingly harmful to dogs due to its content of saponins and anthraquinones that cause vomiting, gastrointestinal distress and lethargy in dogs.
Peace Lily
A popular houseplant and gift for its resiliency, lovely white flowers and low maintenance requirements, Peace lilies also contain insoluble calcium oxalates and are highly toxic to cats and dogs, potentially resulting in respiratory failure, vomiting and stomach issues.
Philodendron
These commonly found indoor plants look excellent in pots and hanging planters, but are toxic due to their presence of insoluble calcium oxalates that can produce swelling, oral inflammation and difficulty breathing for your pet.
Now That You Know..
Don't let misidentification of your plants be the reason for an emergency trip to the vet's office. A quick download and photo snap could be the difference between health and hospital for your cherished fur-baby, so why risk it? For a detailed analysis of toxicity symptoms in dogs, check out the "Toxic and Non-Toxic Plant List" provided by the ASPCA.