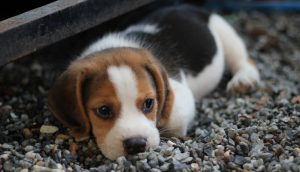 Almost everyone will admit that puppies are absolutely adorable. When families are thinking of adding a new addition to the family like a dog, they will often go for the puppy. For those who are new to this, they may not realize just how much care and responsibility come with this little guy or girl.
Once the decision is made that it is going to be a puppy then getting the right type of advice is going to be the priority.
Shop for the Necessities
Begin by making a list of all the items you will need for your new puppy. Having these on hand when this new dog arrives at your home will make things easier right from the start.
Designate dog duties
Everyone in the family will want to enjoy all that the pup has to offer, but there are many different tasks that are going to be created by this new canine friend. Make sure that everyone has some duty to perform in caring for the pup. This way all of the puppy's needs will be met, and the pup will be familiar with everyone in the home.
Start a Routine
One of the easiest ways for a new put to adapt to new surroundings is by having a routine to follow. This means being taken out to relieve themselves and also being fed on schedule. This helps to make puppy potty training a whole lot easier.
Play and Exercise
Puppies have a lot of energy and they need creative ways to be able to burn this. Lots of playtime and proper exercise will be the solution. This also helps to keep puppies out of trouble as they can become bored easily.
Health and Well Being
The health of every dog no matter what their age is a big priority. This meant choosing a reliable vet that will take on the care of the dog. This will include regular checkups and visits when there is a potential problem with the health of the dog.
Puppies do grow fast and soon become adult dogs. They still require ongoing care but are not quite as demanding when they get older. Not every home is suited for a puppy and in some cases an older dog may be the better choice.